Solar Harvest Farm Steve & Michelle Heyer Richie, Sheri & Sarah 7432 Marsh Road, Waterford, WI 53185
Phone: 262-662-5278 · Email: solarharvestfarm@yahoo.com
Website: www.solarharvestfarm.com
Farm Pics
The Evolution of a 21st Century Farm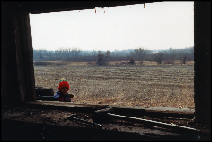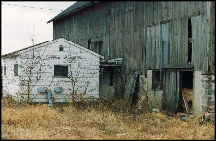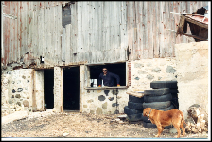 1993 - Looking west out the old dairy barn in the direction of where the house now stands.
1993 - West side of barn before big doors were installed. Inherited tires everywhere!
1993 - View of barn from road side.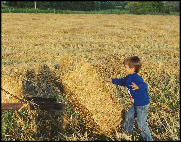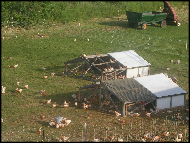 1994- Combining oats w/ old Oliver. "Cleanest oats the elevator had seen in 40 years".
1994 - Baling Straw. Shouldn't the helper be bigger than the bale?!
With fields now converted from annual row crop to perennial pastures, pullets being raised on grass.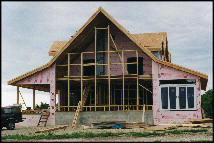 1996 - Build energy independent farm home. Farm business/family lifestyle centered upon ultra low operating costs.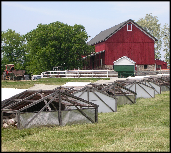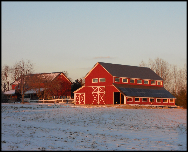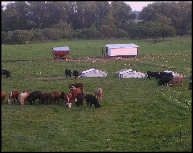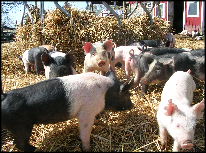 Pastured Poultry.
Meat birds on grass. Tall forage green-chopped for pigs when cattle aren't close by in their rotation.
Beef cattle on grass Grassfed beefers are "mowing" ahead of the pastured poultry shelters.
Pigs on the barnyard.
"Pig-Happy" as they root and run where the cattle over-wintered.
Compost is in the making.
Early winter 2010- New barn with second solar electric system installed on the farm. Locally produced food & energy all from a non-subsidized family farm.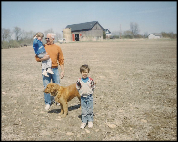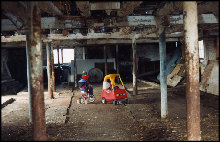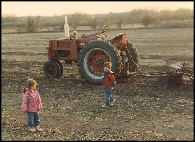 1993 - Look up. All the loft floor boards had been cut out. Barn had been filled with corn!
1994 - Opening up the center bay.
1994 - Spring. Before converting fields from annual row crop to perennial grasslands.
1994 - Preparing seedbed for perennial legume/grass pastures
with oats as cover crop.